DETROIT (WWJ) — The face of a man involved in a home invasion on Detroit's east side was captured by a home security camera, police say.
The man can be seen approaching the front door of a home on the 500 block of Newport on security footage back in December. Police say the suspect knocked on the door and then left when there was no answer.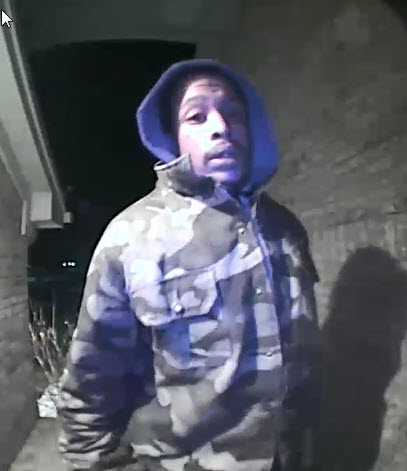 The black male and another suspect then forced their way into the home through a rear window and stole several items.
Anyone who recognizes this suspect or has information about this crime is asked to contact the Detroit Police Department at 313-596-5540 or Crime Stoppers at 1-800-SPEAK-UP.